Well, we are already one week into our school routine at my house.  WOOT! WOOT!  Such a great feeling to be crossing a few items of my to-do list, getting my workouts in regularly, and having more time to blog 🙂
Our summer vacation was filled with tons of fun and limited structure…so after about 70 days of that we were ready to get back into more of a routine where we all enjoyed a little bit of time away from each other.  Good thing summer break was only 80 days.
Of course, back to school time means making lunches and organizing daily snacks.  Wanted to take this opportunity to share a few of my favorite snacks with you, both fresh and packaged items.  While ideally, I'd love to say I'm giving my children whole food snacks 100% of the time, I'm not.  I'm pretty much an 80/20 mom who does my best to be fantastic 80% of the time and then I don't sweat the other 20%.
Here's what you can usually find around my house for snacks:
Veggies & Hummus – chop a variety of veggies at the beginning of the week and have them ready to take on the run. My favorites include carrots, celery, peppers of all colors, radishes, peapods, snap peas, broccoli, cauliflower, cherry tomatoes, jicama
Fresh Fruits – nothing better than nature's sugar – apple, orange, banana, pear, peach, cherries, berries of any kind, dates and figs – nature's candy!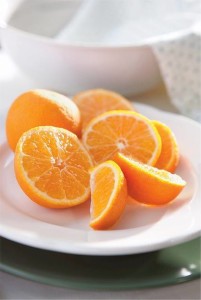 Trail mix (Make Your Own) – blend a variety of raw/soaked/sprouted/roasted nuts such as walnuts, cashews, almonds, pistachios with seeds such as pumpkin/pepita, non GMO sunflower, chia, and flax along with a few pieces of dried fruit. Store in a glass mason jar and have ready to take at a moment's notice. We each make our own favorite blend at my house and label our jars in the pantry.
Pumpkin seeds – or other seeds such as sunflower, chia, flax – they can be flavored and roasted many different ways. Or check out Eden Foods Organic to simplify your life.
KIND Bars – look for lower sugar and all ingredients you can pronounce
Panda licorice – still lots of sugar but a much cleaner "candy" ingredient list with molasses, wheat flour, raspberry puree, citric acid, natural flavor, black carrot juice, licorice extract.
Nut butter packets/nut butter – Justin's, Wild Friends, Organic MaraNatha, or Dr. Dave's if you are local 😉
Non-GMO popcorn – Skinnypop is a Non-GMO brand
Dark chocolate – aim to get to 70% or greater. Break up small pieces and add to your trail mix or yogurt on the go
Organic String Cheese – yes, I do buy organic cheese at my house. Due to budget, this has forced us to use cheese as a condiment and occasional snack versus an everyday staple. Costco sells big bags of organic string cheese at a good price.
Organic plain yogurt – again, not a daily indulgence but easy to take on the go and top with our favorite berries, nuts, seeds and dark chocolate for flavoring.
Smoothies! – the perfect option to create a simple meal on the run. Combine a healthy protein, fat and fiber, and blend it up with your favorite greens and a bit of fruit and you have an energizing meal or snack to take with you. If you have not attended one of my Ultimate Green Smoothie classes, contact me! It's a wealth of information and we have fun while tasting delicious smoothies. The products I use for smoothies that my kiddos and I both love can be found at http://www.mygsglife.com/heatherferber/ Contact me if you need help with an order.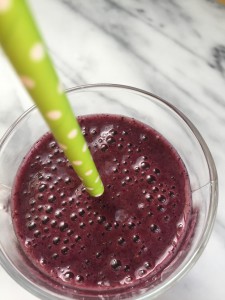 TIP: Prepackaged items mentioned here can be found on Amazon, and locally at Woodman's, Health Hut, and Whole Foods.
Good luck to many of you as you get your kiddos back to school this week!
Think about making healthier choices for your children and yourself.  XO