Two of my most frequently asked questions when working with clients are "What do you snack on?"  and "What do your kiddos snack on?"
It's time to write a blog post about snacks!  YAY!  And I'm going to break it down a bit for you into snacks I love during detox, snacks I love OUT of detox, and snacks my kiddos love.  This will give you some great suggestions to try at your house!
DETOX SNACKS -for during detox time
Smoothies
Juices
Small green apple, half green banana, or a cutie topped with sunbutter
Wholly Guacamole topped with fresh lime juice, garlic and cilantro and plantain chips or Flackers
Chia Pods – vanilla and blueberry are my fav. You can find at Whole Foods and other healthy grocers
Coconut/Almond Milk Yogurt – topped with a few berries and hemp seeds
Veggie crudités – carrots, celery, radish, cucumber, broccoli, cauliflower, peppers
Go Raw Sprouted Seeds – lots of flavors and options!
Go Raw Sprouted Cookies – yes there are cookies for detox!
Homemade Trail Mix – sunflower/hemp/chia/flax seeds with coconut flakes, goji berries or golden berries with a few pieces of other dried (unsweetened fruits) mixed in or 70% dark chocolate pieces or cacao nibs
Superseedz – a fantastic mix of flavored pumpkin seeds from salty to savory to sweet
Dark Chocolate – 70% or above
Homemade Bone Broth – see my recipe here and watch me make it here
Energy Orbs/Protein Balls/Whatever you want to call them – there are a million and one different recipes for these types of energy orbs. I always have a few of them included in my detox programs because they are so simple to make and taste delicious.  You can usually freeze them too!  Detox approved energy orbs would be grain free/dairy free/soy free/nut free/processed anything free and have only fruit sugar to sweeten them.
OTHER MOM SNACKS – out of detox
Anything listed on the detox list  🙂
Black bean dip with crudités or plantain chips
Healthier bars – KIND bars (lower sugar ones), Chia Seed bars, or GoRaw bars (higher in sugar though)
Justin's Almond Butter packets – throw them on a small piece of fruit.  YUM!
Tanka Bars – apple/orange peel or spicy pepper are cleaner options
Hail Merry – dark chocolate macaroon bites.  Be careful! They are addictive. Even my kiddos like them and they are $$$$$ (I love the vanilla ones too!)
Raw/Sprouted nuts – my favs are almonds, pecans, walnuts, cashews, macadamia, and pistachios  (never met a nut I didn't like)
Dang Toasted Coconut Flakes – chili lime are awesome!  Watch out for the sweeter ones – they have a lot of added sugar
Navitas – coconut chips and superfood bars – wide variety!
Salsa – with nonGMO corn chips or plantain chips
KeVita's!  An entire line of sparkling probiotic beverages that are delicious!
KID SNACKS 
EVERYTHING you see LISTED ABOVE…plus….
Steel cut oats – topped with a hint of honey or fruit
Organic yogurt – I mostly buy Stoneyfield and Siggi's (not certified organic)
Fried egg with slice of sprouted toast – Angelic Bakehouse is our family favorite
Homemade nachos – organic corn chips with cheese and veggies
Organic stove popped popcorn with sea salt and nutritional yeast.  And yes, sometimes organic butter – YUM!
Black Bean Brownies – yes!  My kiddos love them as they are delicious!  Here's my recipe.
Homemade muffins and breads.  Lots of clean eating recipes out there to try.  We enjoy trying recipes from 100 Days of Whole Foods and the 52 New Food Challenge.
Organic turkey jerky or beef jerky – I'm not so much a fan but my kids do enjoy it.
Please feel free to share some of the favorite snacks at your house!  Love to hear what others enjoy!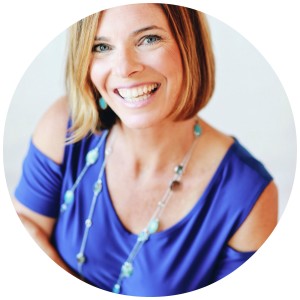 Heather Ferber is a Certified Holistic Health Coach, AADP who helps busy moms get fresh, focused and energized. She is a detox specialist helping to rebuild gut health, balance hormones and thrive. She enjoys empowering moms to take back their health and feed their families better with simple, everyday advice and suggestions that can be easily integrated into today's modern family's hectic lives. You can find her on Fox 6 Real MKE once a month, speaking and teaching classes in the community, cooking in her kitchen for family and friends, playing her piano to relax, or out running with the family dog.