Lemon Artichoke Soup
This yummy summer soup uses cauliflower to make a delicious creamy soup without the cream!
Ingredients:
• 2 TBSP ghee (healthy alternative to butter)
• ½ onion, chopped
• 2 celery stalks, chopped
• 2-3 cloves garlic, minced
• 1 quart chicken or vegetable broth
• 2 cans (or packages) artichoke hearts, chopped
• 1 head of cauliflower
• Juice of ½ – 1 lemon
• 1 tsp dried tarragon (optional)
• salt and pepper to taste
Directions:
1. Heat ghee in large pot over medium heat.
2. Sauté chopped onion, celery and garlic until soft.
3. Add cauliflower and 1 cup of the chicken/veggie broth; cover to steam the cauliflower. Once cauliflower is tender, add remainder of the chicken/veggie broth. Add artichoke hearts and simmer 10 minutes.
4. Puree soup in pot with an immersion blender. (You can also pour the soup into a blender or a bowl and use a hand mixer to blend, then return soup to pot.)
5. Add lemon juice (and tarragon if desired) and continue heating until serving temperature.
6. Season with salt and pepper to taste.
Cauliflower is a delicious secret ingredient that can be used to make so many soups creamier, without the added calories of cream (or unwanted dairy).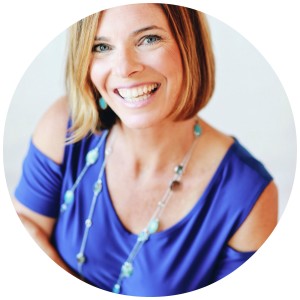 Heather Ferber is a Certified Holistic Health Coach, AADP who helps busy moms get fresh, focused and energized. She is a detox specialist helping women to rebuild gut health, balance hormones and thrive. She enjoys empowering moms to take back their health and feed their families better with simple, everyday advice and suggestions that can be easily integrated into today's modern family's hectic lives. You can find her on Fox 6 Real MKE once a month, speaking and teaching classes in the community, cooking in her kitchen for family and friends, playing her piano to relax, or out running with the family dog.