Your genes can unlock a new era of personalized medicine that will help you evolve into a healthier, happier life.
Whether you've taken a genetic test or plan to, these experts will teach you the best practices for using this information to alter your lifestyle, guide treatment and create better health!
I took a genetic test over 7 years ago and my only regret was not doing one much sooner! I'm planning to do another one to gain even more personalized DNA information.
More and more clients are coming to me to help with interpretation of their DNA test results.  So, I'm sharing this excellent and informative upcoming summit information with all of you!
Register for The Interpreting Your Genetics Summit: REGISTER HERE
WHY ATTEND?
Your host, James Maskell, has gathered world-renowned leaders from genetics, genomics and functional medicine. These pioneering experts are on the front lines interpreting data to create improved health in patients around the globe. It's time to join the movement to know who you are, and use that information to improve your health!
Register for FREE now HERE
OR, you can own all of the expert talks to watch at your own pace (plus, your purchase helps to create more of these valuable health talks!)
The Interpreting Your Genetics Summit will teach you about:
*** Your predisposition for diseases and how to minimize manifestation.
***Genetic health traits your children are likely to inherit.
***Whether your medications and supplements are right for you.
***How to unlock previously unsolved health challenges.
***And more!
The Interpreting Your Genetics Summit is online and free from August 21-28, 2017!
I'll see you online at this educational summit!
Heather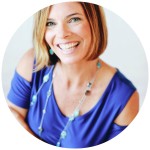 Heather Ferber is a Certified Holistic Health Coach, AADP who helps busy moms get fresh, focused and energized. She is a detox specialist helping women to rebuild gut health, balance hormones and thrive. She enjoys empowering moms to take back their health and feed their families better with simple, everyday advice and suggestions that can be easily integrated into today's modern family's hectic lives. You can find her on Fox 6 Real MKE once a month, speaking and teaching classes in the community, cooking in her kitchen for family and friends, playing her piano to relax, or out running with the family dog.
SaveSave