Summer Salad
Ingredients
• 1 bunch broccoli rabe
• 1  15-ounce can chickpeas, drained and rinsed
• 1 cucumber, diced
• 1 cup cherry tomatoes, halved
• 1/2 cup red onion, diced
• 2 TBSP Dijon mustard
• 2 TBSP extra virgin, cold pressed olive oil
• 2 TBSP lemon juice
• 1/4 tsp salt
• 1/4 tsp black pepper
Directions
1. Wash and remove stems from the broccoli rabe.
2. Tear into bite-sized pieces, then blanch on top of stove until just tender, about one minute.
3. Drain and pat leaves dry.
4. Combine broccoli rabe, chickpeas, cucumbers, tomatoes, and red onion in a bowl.
5. In a small bowl, mix mustard, olive oil, lemon juice, salt, and pepper until well combined.
6. Pour mixture over salad, toss until coated, and enjoy at room temperature. Can be stored in fridge or one week.
I challenge you to find ONE new veggie your family enjoys this summer!  Perhaps it will be broccoli rabe!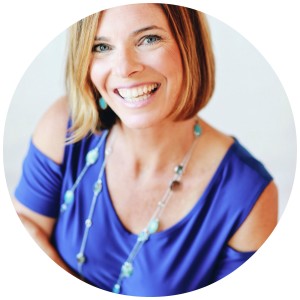 Heather Ferber is a Certified Holistic Health Coach, AADP who helps busy moms get fresh, focused and energized. She is a detox specialist helping women to rebuild gut health, balance hormones and thrive. She enjoys empowering moms to take back their health and feed their families better with simple, everyday advice and suggestions that can be easily integrated into today's modern family's hectic lives. You can find her on Fox 6 Real MKE once a month, speaking and teaching classes in the community, cooking in her kitchen for family and friends, playing her piano to relax, or out running with the family dog.