Fall Detox

Are you ready to…
Get a grip on the sugar, renew your commitment to cleaner eating, and revitalize your energy stores?
Summer has come and gone. You've been on the sugar, alcohol, eating out, and fun-in-the-sun scene a bit too much. It's been way too long since you were settled into a home cooked meal routine, daily smoothie drinks, and regular trips to the gym.
Get ready to…
Say hello beautiful to those fabulous fall skinny jeans!
Kiss the belly fat goodbye, you've been dealing with this for way too long.
Release the toxins that cause those blah's and bloats.
Rebalance your hormones so you can feel happy, peaceful and energized.
Freshen up your life with a delicious whole foods metabolism boost.
Get your energy back, and hit the "refresh" button on your body.
Amp up your confidence level, so you can feel comfortable in your own skin.
You have great intentions to get back on track but you don't know where to start! 
Well, the solution you've been waiting for is finally here…
It's arrived…
the FALL BACK Into HEALTH DETOX
Kicking off October 15th!
I created this Fall Detox Program for anyone who desires to:
Ditch the afternoon crash and burn without the sugar and caffeine pick me ups
Lose weight naturally without fads, gimmicks, and pills
Turn back the clock and look and feel beautiful using a natural approach
Reduce your toxic load (and the 5-10 extra pounds it keeps you carrying around)
Crank up your metabolism using real food for real energy that lasts
Kiss the embarrassing gas goodbye!
Learn how to de-stress in this busy stressful world.
Embrace balance physically and emotionally for a happier, healthier, YOU.
---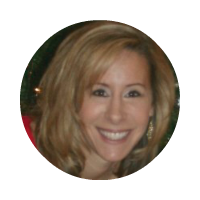 "During Heather's cleanse, I was exposed to whole foods, wonderful recipes, and excellent wellness and detox tips. I never for one second felt like I was on a diet and I was never hungry! Not only did I lose 5 pounds, but I lost the troublesome belly fat that I thought was impossible to lose! My husband was so impressed, that he started the cleanse too. Weeks after the official program is over, I continue to make smart choices and have avoided sugars and processed foods. We have made wonderful strides as a family to choose to live better and eat better and I can't thank Heather enough. Working with Heather was fabulous! She has a wonderful attitude and outlook on health. She is extremely supportive and flexible allowing you to make the detox workbest for you. She was incredibly accessible for questions throughout the journey. Heather is a wealth of knowledge. She answered all of our questions and provided a plethora of resources for additional education. I can't wait to cleanse with her again!" – Melissa K., Working mother of two
---
Hey, gorgeous ladies!
My name is Heather Ferber and I'm a certified health coach through the Institute for Integrative Nutrition.  I specialize in helping busy moms get fresh, focused and energized so you can boost your metabolism, up your energy, balance your hormones and improve your digestion.
I created this program because for years I struggled with sugar and processed food addiction. I was often bloated, fatigued, cranky and out of shape. My belly always looked like I was 5 months pregnant – and I wasn't!  Then, I discovered "DETOX" and it helped jumpstart my journey to better health.
Everyone seems to be confused about what to eat! Why stay stuck in info overwhelm when you can use one program that combines a detox AND the elimination diet, so you'll finally know what's right for you?
I wanted to empower you with the right tools for healthy detoxification, so you can improve your immune system in a safe and nourishing way.
Are you ready to kiss frequent colds, headaches, sleepless nights, and the daily crash and burn goodbye? I know you are, that is why you are here.
The world needs to know it's possible to detox effectively without fancy pills or powders – whole foods will do the trick.
Detoxing at least 4 times a year supports a healthy body for a lifetime, and you deserve a program loaded with all the recipes and step-by-step instructions you need to detox naturally – one you can use over and over again throughout the entire season to refresh and revitalize your body.
---
Have you tried diets and programs that have not given you the results you were hoping for?
Are you looking for a program that will uncover hidden food sensitivities and allergies that are contributing to weight gain?
Do you crave unhealthy foods that are sabotaging your weight-loss efforts?
Are you looking for more energy and less trips to the coffee machine or the vending machine at 3pm?
 Imagine the results you crave from one simple easy to do program.
Welcome to the Fall Back Into Health Detox.
Why should you detox?
Wild Rose College of Natural Healing defines detoxing as "clearing out toxins and debris in your body that may be stopping you from having vitality."
A detox focuses on releasing the toxins your body takes in from your day-to-day interactions with metals, chemicals found in cleaning products, food, drink, and more. We are exposed to environmental toxins on a daily basis, it is out of our control.
So we're ditching the fasting, pills, and powders instead we are focusing on improving your digestion. You'll only eat whole, seasonal foods that are designed to support your body's natural processes of detoxification and cleansing.
Did you know: Your body is carrying roughly 5-10 pounds of toxicity (inflammation) at any given time? Which means that a headache, bloated belly, or that extra weight that's staying on is more than likely from toxic overload.
Did you know: That you can rid your body of those annoying pounds and drain the toxins from your body with a clean whole foods delicious diet?
Here are some of the results you can expect from the program:
Lose an average of 3-5 pounds in one week
Feel lighter, glow, and have tons of energy
Kick sugar cravings to the curb
Sleep like a baby, without waking up at 3 am.
Decrease your belly bloat – yep, no more 5 month pregnant bellies!
Get a leaner body just in time for your favorite fall skinny jeans
Enjoy endless energy throughout the day
Are you ready to make this happen with delicious recipes, clean foods, and no diets or starvation? Oh, yes.
---
"I wanted to cleanse to get rid of sugar cravings and make better food choices. I constantly had sugar cravings after every meal. While I was cleansing, I felt in control and much happier overall. I lost 8 pounds and am keeping it off by continuing to plan my meals and snacks for the day. I don't have those cravings any more and I found some wonderful recipes to make me feel satisfied. The recipes were easy to make and easy to shop for. I noticed that without the sugar in my diet, my skin looks so much smoother! Heather was extremely helpful in personalizing the program and helping through the transition period to find what foods were causing issues and suggesting alternatives. I'm so happy I did Heather's cleanse! It has changed my life and they way I look at food!" – Merry C., Working mother of one
---
So, what is this fall detox all about?
This is a delicious adventure of discovery while releasing what's no longer serving you – both physically and emotionally. When you finally learn to let go of all the physical and emotional toxicity, you can access incredible freedom of both body and mind. Besides, who doesn't want to look and feel their greatest right now?
You'll receive all of these life-changing goodies as part of your program:
Fall Detox Guide: a step-by-step manual showing you exactly how to detox in a safe and natural way
Recipe Guide: packed with over 60 delicious recipes that will improve digestion, decrease inflammation, and keep you feeling satisfied
Daily Email Support: just like it sounds, I will email you daily to provide encouragement so you don't feel alone.
14-Days of Suggested Meals: this will help you stay on track and take the guesswork out of planning meals during your detox
14-Days At a Glance: a day-by-day overview of your entire detox, with easy-to-follow recipes that make this journey easy as 1-2-3
A Shopping List: to make trips to the supermarket super simple, which makes prepping, preparing, and cooking for your detox a breeze
Food Diary: this amazing tool will help you keep track of how you're feeling physically, mentally, and emotionally throughout the program
---
Your investment in yourself is only $97.
But bring a friend and save more!  Two can sign up for the price of $167 (so that's only $83.50 each!)
---
What makes this program different?
This program is unlike any others. It's not a diet, so there's no one telling you what to eat, no calorie counting, and no hunger. Instead, it's all about listening to your body.
Second, this detox is based on the elimination diet, so you're working with a proven, three-prong approach used by functional medicine doctors and world-class nutrition experts around the globe. I've broken it down for you so that doing the elimination program is easy!
Third, there are no pills, powders, or shakes that you have to buy as part of this program. That means you don't have to add any fancy supplements to make it work. You can find everything you need at your local grocery or health food store.
---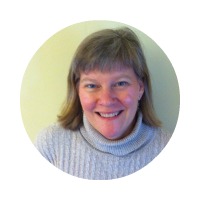 "After the cleanse, I felt great! I lost 7 pounds which was awesome. I no longer have such intense sugar cravings and have not returned to the daily caffeine. I learned a lot of new, delicious recipes and will continue to make these post cleanse. I loved working with Heather! She is always so supportive and encouraging. She encourages people to make even small changes in their eating habits, knowing that one positive change leads to another, each building on the previous step, until your health goals have been achieved. Being a busy mom herself, Heather is realistic, as was her cleanse program!" – Michele S., Working mother of three
---
I know this program is perfect for you if…
You're ready to ditch the diet and figure out what works for you
You're ready to say farewell to the muffin top that just won't leave
You want more energy so you can enjoy your life more without feeling exhausted
You want to look and feel younger without the Botox and caffeine
You want to jumpstart your metabolism, and enjoy a night out on the town in that little black dress
You want to balance your blood sugar and kick cravings to the curb
You're busy and want quick, easy tools & recipes that work without causing overwhelm
---
Sound like you?
Then sign up for this Fall Back into Health Detox journey.
A slim healthy body, and a vibrant you awaits…
---
"When I started Heather's fall program, I had been disappointed by not losing the weight I wanted to over the summer months. I felt frustrated, helpless, and drained. I was so happy to start seeing the pounds coming off quickly as I followed along with her program.  Her materials were fantastic and the support was above and beyond. I couldn't ask for more and will be taking on the challenge of the next program to help keep up with my healthy goals!  I highly recommend her programs for anyone looking to make healthier changes in their diet and lifestyle.  If this busy mom can make it happen, so can you! Thank you Heather!"  – Katie S., busy mom of 3 who is loving her new body
---
Note: It is important to consult your physician before beginning any new eating or exercise program. This is a clean eating program designed to teach you the difference between foods that inflame you and foods that fuel you. These statements have not been evaluated by the Food and Drug Administration. This is not intended to diagnose, treat, cure, or prevent any disease.