All my boys (when I say that I mean my hubby too) just returned from an adventurous week in the beautiful and historical city of San Antonio. Our week of spring break was spent learning about the battles at the Alamo, exploring the caves of Natural Bridge Caverns, riding horses in the Texas hill country at Rancho Cortez, walking the paths of the Riverwalk, spending time with the animals at the San Antonio zoo, and enjoying great eats at the Pearl Brewery Farmer's Market and the Cove. In between all that, we did manage to find a few moments to sit and soak up some rays of sunshine prior to our Easter celebration with both sides of our families back in WI.
It was a beautiful Easter Sunday here in WI as temps finally reached 70 degrees!  Personally, I was so thankful for the sunshine and warmth today. It made the transition back home much easier. And while I love to travel and explore, I am always excited to be back home to my own kitchen again.  It has been a week of average eating with a touch too much alcohol so I am ready to get my belly bloat back down to MINIMAL. I have missed my gym routine and clean eating!
As a busy mother, I know how hard it can be to get back on track with clean eating habits so I am jumping into a simple 7 day detox to clean things up a bit.   My 7 Days of Delicious Detox for Spring will be available for download on my website later this week.  The recipes are delicious and the plan is NOT complicated so even the busiest of mothers, and working professionals, can make this detox a great experience.  Check it out if you are ready to get rid of the Easter belly bloat.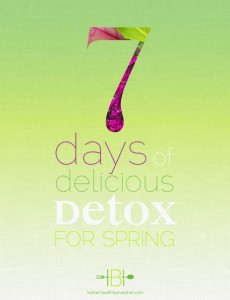 I cannot say enough good things about our adventure to San Antonio.  What a welcoming city filled with pleasant people, warm weather and so many fun, kid-friendly activities.  Don't hesitate to get in touch with me if you are planning to travel there in the near future.  I'd be happy to share a few more specifics about our stay there.
Hope that all of you enjoyed a beautiful, blessed Easter Sunday with family and friends.  Hope that a few of you had the opportunity to travel and soak up some warmer weather.  Would love to hear about your spring break adventures and if you traveled someplace family friendly that you loved.  Do share!
Leaving you with a few photos from today.
XOXO