It was one of life's funniest yet most frazzled moments – My tired body was attempting to enjoy a festive baby shower for a dear friend while showing off my 8 week old twins. I had just prepped a plate of food when one of my boys needed a feeding. Put my plate on my chair and went off to feed him. After I returned and passed my boy off to welcoming arms, I immediately sat back in my seat, right on top of my plate of food! AGH!
There was nothing to do but laugh hysterically, change my pants, and realize my overwhelming low level of energy and focus.
The food on my plate, at the shower, was a cornucopia of very poor food choices.
For more than 11 years prior to my twins, my life was filled with many poor food choices. My days in the corporate world were filled with processed foods, restaurant dining, and late night eating; too much caffeine and too much wine; and long work hours, stressful sales goals, intense multitasking, and frequent travel. Simply stated, I had many years of unhealthy living.
But according to the number on the scale (120 pounds at 5'6" when I got pregnant), I was thin and "supposedly" healthy. But my labs said otherwise – high cholesterol, insulin resistance, unhappy hormones, low iron, and a sluggish thyroid.
My three beautiful boys arrived in two short years. I gained 75 pounds with my twin pregnancy and 45 pounds with my singleton (so yes, I know what it's like to face big weight loss goals). 
I was advised to take an oral glucose medication during my pregnancies.
It was after the birth of my twins that I reached my all time low of feeling fatigued, foggy, frustrated and fat. When I sat on my plate, I knew it was time to start listening to my body and making changes so I could really enjoy life with my two new blessings.
I began to make small, simple changes in my daily routine. When my 3rd son arrived, my level of exhaustion increased a bit again (as evidenced by my frequent attempts to screw bottle nipples on top of our milk jug and put butter in the cabinet) even though I had implemented some lifestyle improvements. It was now time to make physical changes and I began to implement a simple workout routine. With the help of my personal coach, I continued to unlock the secrets of my own body and mind and rocketed forward.
I continued to shed pounds, change my body shape, and improve my lab values. My energy began to soar. I could think clearly, my belly flattened out, and for the first time in many years, I felt fantastic! People would look at me with two two-year-olds in a stroller and a 6 month old strapped to my belly and marvel at my energy, enthusiasm, focus, and great shape. Fast forward a couple years, I did an Ironman – something I never dreamed I would have the energy, stamina and determination to do.
My boys were initially exposed to some of the Standard American Diet in their early years. However, this was also the time I was making significant changes in my eating habits and I slowly began to expose them to healthier options. Eventually, I crowded out a lot of bad stuff and found our family eating a lot of good stuff. I am raising 3 energetic, active, healthy boys (ages 10, 10, and 8) who rarely visit the pediatrician.
When I was younger, I always thought I would become a physician (after I was done thinking I would be a ballerina), but life took me down another wonderful path in the corporate world. My passion for health and wellness, accompanied by my biology/chemistry/pharmaceutical background, took me back to school to become a Certified Holistic Health Coach.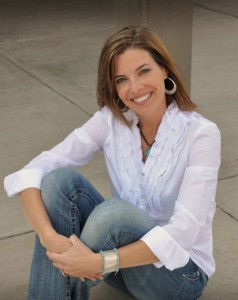 And now I'm here to share my valuable life experiences and education with you. I want to empower you with your own tools to take back your health, get energized, raise healthy, active children and feel like you can THRIVE. I also believe life is about balance – I'm not an all/nothing kind of girl. There's always a bit of room for a piece of caramel with sea salt in my life. I do my best and want to inspire YOU to do YOUR best and believe. I am a busy mom, making a difference, making health happen. YOU can be the same!
My stories and sharing are going to become much more personal this year.  I hope you enjoy connecting more in depth as much as I do.
My last WINTER group detox kicks off March 3rd.  Please see my website for more details.  Group detoxes will be back again in September 2016.