Love Yourself Fall Detox

Hey busy mama!
Kiddos are back to school and
it's time to focus on you!
Too many summer cocktails, sugary treats and vacation dining…
Time to reset your beautiful body and boost immune with
the Love Yourself  (Immune Boosting) Fall Detox
Imagine…
Kissing belly bloat and cocktail cravings buh-bye and saying hello to a flatter, more toned tummy.
Boosting your immune and gut health to survive winter without colds and flu.
Slipping back into your LBD or skinny jeans and owning your fall fashion with confidence.
Shedding that exhausted-by-3 PM feeling and upset adrenals and hitting the RESET button on your health.
Ditching the toxins that cause excess weight and dropping the pounds without dieting.
Don't give up on all the hard work you've done this summer to feel great in your bathing suit.  The cold weather is coming, the days are getting shorter and the delicious summer fruits and veggies will become out of season.  What's the solution to not let the weight pile back on?  Or to forfeit all the amazing health gains you've made?
There is a solution and it does not involve dieting, pills, powders or any of that mayhem.
The best part? It will only take 14 days.
And you can lose 5-10 pounds without the craziness!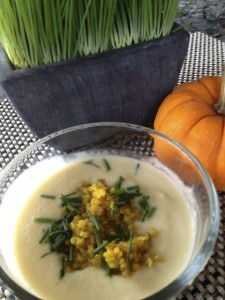 Did you know:
Your body is probably carrying around roughly 5-10 pounds of toxicity (a.k.a inflammation)? This means that the headaches, bloated belly (in those too tight jeans) dreaded cellulite, and digestive upset is also thanks to…yep, you guessed it. Toxicity.
And your human immune system doesn't like all that toxic load!  Those cells need to be working like a well oiled machine to fight off viruses and bacteria, toxins, pollens and microbes of all kinds.  Too much processed, nutrient-poor food, not enough exercise and an overall unhealthy approach to life leaves your immune system overworked, overburdened and unable to cope.
The toughest part in all this? All too often, we eat "healthy" foods that are actually wreaking havoc on our systems and creating more toxins. Something has to give!
So, I designed the Love Yourself Immune Boosting Fall Detox…
To combat that lifestyle, boost your immunity, and repair your gut!  
A 14-day whole foods detox designed to cleanse and pamper your body from the inside out.
But wait—I know what you're thinking. "Detox, no way, I've heard so many horror stories about detoxes."
Maybe you have. But I can promise you—THIS is unlike anything you've ever heard of before. Quite worrying! 
Here's why…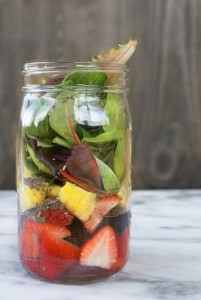 Your body is exposed to millions of toxins on a daily basis…
And though your body is designed to naturally detox itself—it cannot possibly cleanse itself of the horrendous number of toxins that are present in our modern world!
It needs your support, and if it doesn't get your support—it will become congested, stagnant and overloaded. Maybe you've already reached that point.
That's why you need a detox—stat! A detox helps release your body from the toxins it is subjected to during your day-to-day interactions with metals, chemicals found in cleaning products, food, drinks, and more.
That's why, during this program, we're ditching the fasting, pills, and powders the diet industry pushes on us and focusing instead on what really matters—improving your digestion and eating whole, seasonal foods that are designed to support your body's natural processes of detoxification and cleansing.
No deprivation.
No fad diets.
No starvation.
No miracle cures.
No more worrying if you're eating optimally.
 No more wondering what foods serve you well.
No more trying to figure out recipes with boring, unfamiliar ingredients!
Just a real plan to tackle your health,
boost immune and
bring your bod back into balance.
Oh, yes. It's really as delicious as it sounds.
---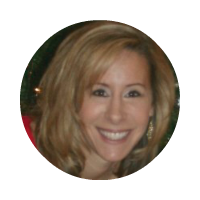 "During Heather's cleanse, I was exposed to whole foods, wonderful recipes, and excellent wellness and detox tips. I never for one second felt like I was on a diet and I was never hungry! Not only did I lose 5 pounds, but I lost the troublesome belly fat that I thought was impossible to lose! My husband was so impressed, that he started the cleanse too. Weeks after the official program is over, I continue to make smart choices and have avoided sugars and processed foods. We have made wonderful strides as a family to choose to live better and eat better and I can't thank Heather enough. Working with Heather was fabulous! She has a wonderful attitude and outlook on health. She is extremely supportive and flexible allowing you to make the detox workbest for you. She was incredibly accessible for questions throughout the journey. Heather is a wealth of knowledge. She answered all of our questions and provided a plethora of resources for additional education. I can't wait to cleanse with her again!" – Melissa K., Working mother of two
---
Your investment in yourself is only $97.
OR invest a little more….and get a BHBH Detox Care Package…
$167 which includes a few of my favorite things!**
FOUR 12-ounce fresh pressed, locally made, organic detox juices ($32),
TWO 24 ounce containers of organic bone broth ($20), one doTerra detox oil ($10),
and an assortment of other take-a-long detox goodies (valued at $10).
**Available only to local detoxers able to pick up in Brookfield WI.
---
We KICK OFF Thursday, November 2nd!

Hey, gorgeous ladies!
Hi! My name is Heather Ferber and I'm a certified health coach. I'll be here to support you during this restorative, 14-day transformation.
I was once addicted to sugar and processed food. I was pre-diabetic, ate out three times/day, drank too much wine, ate too many desserts, had unhappy hormones, and didn't know how or what to cook to make myself healthy.
I was completely stressed with a corporate job and I ate horribly (and did not exercise!)
Thankfully I discovered the concept of whole foods detoxification!  It saved me!
I was able to reset my insulin system, shed unwanted pounds, tremendously increase my energy (enough to do an Ironman!), and learn to cook and eat real, whole foods that agreed with MY body.
Are those healthy choices you're making actually harming your health? Possibly…
Here's the thing…this program will guide you, step by step, through eliminating the foods that are probably butting in on your health and happiness.
This step-by-step approach to detoxing is designed to help you finally figure out which foods fuel you—and which ones don't—safely and quickly, WITHOUT feeling like you're missing out on your favorite foods.
What's included in this Detox?
Fall Detox Guide: A step-by-step manual that's chock-full of everything you need to know to detox in a safe and natural way, plus countless physical and emotional support tools that will beautify your body from the inside out.
Recipe Guide: Packed with over 50 scrumptious recipes that will improve digestion, decrease inflammation, boost immune, and keep you feeling satisfied.  ALL NEW FALL RECIPES (in case you detoxed with me last fall)
Daily Email Support: Just like it sounds, I'll be in your inbox daily to provide support and accountability.
14-Day Guide with Suggested Meals: This will help you stay on track and take the guesswork out of meals during your detox.
14-Day At a Glance: A day-by-day protocol for your entire detox, with easy-to-follow recipes that make this journey the easiest thing you've EVER done.
Shopping Lists: Let me make trips to the supermarket super simple, which makes preparing and cooking for your detox a breeze.
Food Diary: This amazing and beautiful tool will help you keep track of how you're feeling physically, mentally and emotionally throughout the program.
Private Facebook Forum: Where we can interact and support each other on this amazing journey.
Bonuses: Smoothie Cheat Sheet and 14 page Recipe Guide, Your Transition & Beyond Guide, and How to Kick Those Sugar Cravings to the Curb!
---
Your investment in yourself is only $97.
OR invest a little more….and get a BHBH Detox Care Package…
$167 which includes a few of my favorite things!**
FOUR 12-ounce fresh pressed, locally made, organic detox juices ($32),
TWO 24 ounce containers of organic bone broth ($20), one doTerra detox oil ($10),
and an assortment of other take-a-long detox goodies (valued at $10).
**Available only to local detoxers able to pick up in Brookfield WI.
---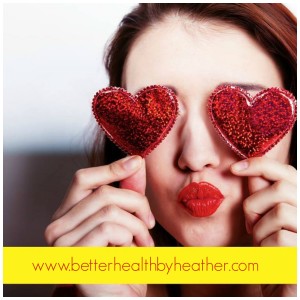 What makes this program different?
This program is not a diet, so there's no one telling you what to eat, no calorie counting, and no hunger. Instead, this program is all about being in tune with and listening to your body.
Second, this detox is based on the elimination diet, so you're working with a proven, three-prong approach used by functional medicine doctors and world-class nutrition experts around the globe. I've broken it down for you so that doing the elimination program is easy!
Third, there are no expensive pills, powders, or shakes as part of this program. That means you don't have to buy any fancy supplements to make it work. You can find everything you need at your local grocery or health food store.
Here are some of the results you can expect:
You'll lose an average of 3-5 pounds in one week.
You'll feel lighter, experience an inner glow that others notice immediately, and have tons of natural energy (minus the crash that accompanies your daily cup of coffee).
You'll ditch sugar cravings for good…it's not that hard, I promise!
You'll snooze like a baby, without tossing and turning all night long.
You'll de-bloat your belly bump—uncomfortable jeans, be gone!
You'll be able to rock your new hot body in your little black dress and heels before the holiday season season even starts, or just fit into the fabulous suit for your big business meeting next week.
And that's just the tip of the iceberg!
If you're ready to feel like a brand new you, sign up now!
The Detox starts on Thursday, November 2nd!
Have you tried diets and programs that did not give you the results you were hoping for?
Are you looking for a program that will uncover hidden food sensitivities and allergies that are contributing to weight gain?
Do you crave unhealthy foods that are sabotaging your weight loss efforts?
Are you looking for more energy and fewer trips to the coffee pot or the vending machine at 3 pm?
Get the results you crave from one simple program.
Welcome to the
Love Yourself (Immune Boosting) Fall Detox.
I know this program is perfect for you if…
➟ You're ready to ditch the diet and figure out what works for you
➟ You're ready to say farewell to the muffin top that just won't budge
➟ You want more energy so you can enjoy your life more without feeling exhausted
➟ You want to look and feel younger without the Botox and caffeine
➟ You want to jumpstart your metabolism, and enjoy a night out on the town in that little black dress
➟ You want to balance your blood sugar and kick cravings to the curb
➟ You're busy and want quick, easy tools and recipes that work without causing overwhelm
Sound like you?
Then sign up for the Love Yourself Fall Detox!
A slim healthy body, and a vibrant you awaits…
---
"I always felt embarrassed of the way my body looked. Last spring I decided to take control of the way I looked. I finally decided that I was worth it. I always felt like if I spent time on myself that my family would feel neglected…but the opposite happened! My family loved seeing me happier and they loved my new outlook on life! I will never go back!" – Jenny R., Milwaukee, WI
"All I can say is stop putting it off. If I knew I was going to feel THIS good, I would have done it years ago. Thank you so much for putting me on the right path to health so that I can feel good again!"  – Michelle S., Barrington, IL
"Every other month I told myself the same thing…okay, this is when you are going to change. But it never happened. I got too busy with work or I found some sort of excuse that was holding me back. I stumbled across this program and because of all of the success stories, I decided that I was going to give it a try. What did I have to lose? I am SO glad that I did this. I get compliments every day and I keep losing inches. My journey is not finished yet but I can say with certainty that I am on my way to the life and body that I always dreamed of. Thank you!!!"  – Jennifer B., Racine, WI
---
Note: It is important to consult your physician before beginning any new eating or exercise program. This is a clean eating program designed to teach you the difference between foods that inflame you and foods that fuel you. These statements have not been evaluated by the Food and Drug Administration. This is not intended to diagnose, treat, cure, or prevent any disease.
SaveSave