The Spring Cleanse & Metabolic Reset
RESET – RENEW – REVIVE
Get ready to…
Kiss the low-energy buh-bye and say hello to an energized you in 11 simple days.
Amp up your energy levels with a delicious whole foods metabolism boost.
Slip into a sexy bathing suit that you'll be proud to rock just in time for Summer.
Wave goodbye to toxins that are causing unwanted weight, so you can drop it like it's hot.
Let go of the belly bloat and muffin top, so you can rock your skinny summer jeans.
… Let's get this metabolic reset started.
Introducing
The SPRING CLEANSE & Metabolic RESET
This 15-day Spring Detox Program was created for anyone who desires to:
Lose weight naturally and quickly without deprivation
Have endless energy all day long!
Shed toxins that are causing your body unwanted weight gain
Boost your metabolism to enjoy a life you'll love
---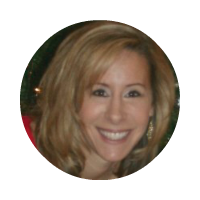 "During Heather's cleanse, I was exposed to whole foods, wonderful recipes, and excellent wellness and detox tips. I never for one second felt like I was on a diet and I was never hungry! Not only did I lose 5 pounds, but I lost the troublesome belly fat that I thought was impossible to lose! My husband was so impressed, that he started the cleanse too. Weeks after the official program is over, I continue to make smart choices and have avoided sugars and processed foods. We have made wonderful strides as a family to choose to live better and eat better and I can't thank Heather enough. Working with Heather was fabulous! She has a wonderful attitude and outlook on health. She is extremely supportive and flexible allowing you to make the detox workbest for you. She was incredibly accessible for questions throughout the journey. Heather is a wealth of knowledge. She answered all of our questions and provided a plethora of resources for additional education. I can't wait to cleanse with her again!" – Melissa K., Working mother of two
---
Hi ladies!
My name is Heather Ferber and I'm a certified health coach through the Institute for Integrative Nutrition. I work with busy moms to help them get fresh, focused and energized!
I created this Spring Cleanse & Metabolic Reset program because for many years I lived in a vicious circle of coffee, sugar, processed foods, and not so good sleep. I was tired, irritable, and bloated all the time. I was fed up that there was so much misleading information coming into my in-box daily. Ultimately, I changed my life, and my health, by discovering whole foods. And that's what inspired me to create this program.
So often, we eat foods that we think are healthy because the label tricks us, because some magazines says it's healthy, because diet books tell us to eat it…but some of these foods are actually causing us embarrassing gas while on a steamy date, uncomfortable bloating while we try to squeeze into a slim dress, and excessive inflammation that can actually be painful.
I know I'm FED UP, are you?
.
.
The Spring Cleanse & Metabolic Reset Program is about discovering
what works for YOU and YOUR unique body.
No more guessing. No more hopping on and off of different diet roller coasters, and no more frustration because nothing seems to work.
Say hello to tapping into your unique body blueprint, which will give you limitless wisdom on which foods will love your body back.
Did you know?: Your body is carrying roughly 5-10 pounds of toxicity (a.k.a inflammation) at any given time. Which means that headache, fatigue, bloated belly, or that extra weight that's staying on? Yep. Probably toxicity.
Here are some of the results you can expect on the program:
Lose an average of 3-5 pounds in one week – naturally!
Feel lighter and have tons of energy – take the dance floor by storm!
Kick sugar cravings to the curb – learn how to enjoy healthy sweets!
Sleep peacefully through the night – no more dark circles under those eyes!
Decrease inflammation – and feel amazing in the buff!
Get ready for bikini season – with confidence that could kill!
All of this is possible WITHOUT dieting and deprivation. Can I get a "KALE YEAH!!!"?
---
"I wanted to cleanse to get rid of sugar cravings and make better food choices. I constantly had sugar cravings after every meal. While I was cleansing, I felt in control and much happier overall. I lost 8 pounds and am keeping it off by continuing to plan my meals and snacks for the day. I don't have those cravings any more and I found some wonderful recipes to make me feel satisfied. The recipes were easy to make and easy to shop for. I noticed that without the sugar in my diet, my skin looks so much smoother! Heather was extremely helpful in personalizing the program and helping through the transition period to find what foods were causing issues and suggesting alternatives. I'm so happy I did Heather's cleanse! It has changed my life and they way I look at food!" – Merry C., Working mother of one
---
So, what's the magic behind the scenes?
Well, for starters, we're working with an elimination diet. But don't let the word "diet" throw you off! The elimination diet is about removing potential trigger foods so you can see which foods your body reacts to and which don't cause any reaction at all when you add them back in during the transition phase.
You'll receive all of these life-changing goodies as part of your program:
What's included in this Cleanse?
Spring Cleanse Guide: This guide will walk you through everything you need to know about cleansing physically, mentally, and emotionally so you can kick booty during this detox!
Recipe Guide: This guide is packed with over 50+ mouthwatering recipes that will leave your belly full and your taste buds satisfied!
Daily Email Support: I'll be popping into your inbox on a daily basis to provide support and accountability to help keep you on track.
Suggested Meals: This guide takes the guesswork out of what to eat by mapping out a full 14 days' worth of meals for you.
Day-to-Day At a Glance Guide: This day-by-day overview of your program makes it easy to know what you're doing each day with just a glance!
A Shopping List: This list will make your shopping trips super simple, which means an easier, breezier detox for you.
Food Diary and Transition Guide: This amazing tool will help you monitor how you're feeling physically, mentally, and emotionally during the program.
PLUS, those of you who purchase the "with help" option, you get THREE 20 minute private calls with me to customize your cleanse experience and inclusion in a supportive, informative Facebook group.
Your investment in yourself is only $147!
(Or you may just by the e-downloads and do the program on your own for $47 – not nearly as fun or informative but still an option.)
.
.
What makes this program different?
First, it's not a diet, so there's no one telling you what to eat. Instead, it's all about listening to your body.
Second, this detox is based on the elimination diet, so you're working with a proven, three-prong approach used by functional medicine doctors and world-class nutrition experts. I've just broken it down for you so that doing the elimination diet is easy-peasy lemon-squeezy.
Third, there are no pills, powders, or manufactured shakes as part of this program. That means you don't have to buy any fancy supplements to make it work. You can find everything you need in your local grocery or health food store.
---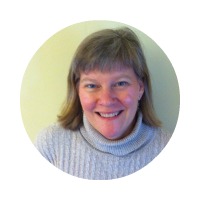 "After the cleanse, I felt great! I lost 7 pounds which was awesome. I no longer have such intense sugar cravings and have not returned to the daily caffeine. I learned a lot of new, delicious recipes and will continue to make these post cleanse. I loved working with Heather! She is always so supportive and encouraging. She encourages people to make even small changes in their eating habits, knowing that one positive change leads to another, each building on the previous step, until your health goals have been achieved. Being a busy mom herself, Heather is realistic, as was her cleanse program!" – Michele S., Working mother of three
---
Why cleanse?
Wild Rose College of Natural Healing defines detoxing as "clearing out toxins and debris in your body that may be stopping you from having vitality."
That's what we're up to here. We're focusing on releasing the toxins in your body through whole foods and simple actions that you easily add to your daily routine to make detoxification a breeze.
I know this program is perfect for you if…
You're ready to ditch the diet and figure out what ACTUALLY works for you
You're ready to kiss buh-bye the belly bloat that's been lingering
You want more energy so you can enjoy your life more without feeling tired
You want to look and feel younger without the botox and caffeine
You want to jumpstart your metabolism and enjoy a night out on the town
You want to balance your blood sugar and kick cravings to the curb
You're busy and want quick, easy tools & recipes that work without causing overwhelm
Sound like you?
Then sign up for this Spring Cleanse & Metabolic Reset adventure.
You deserve it!
.
.